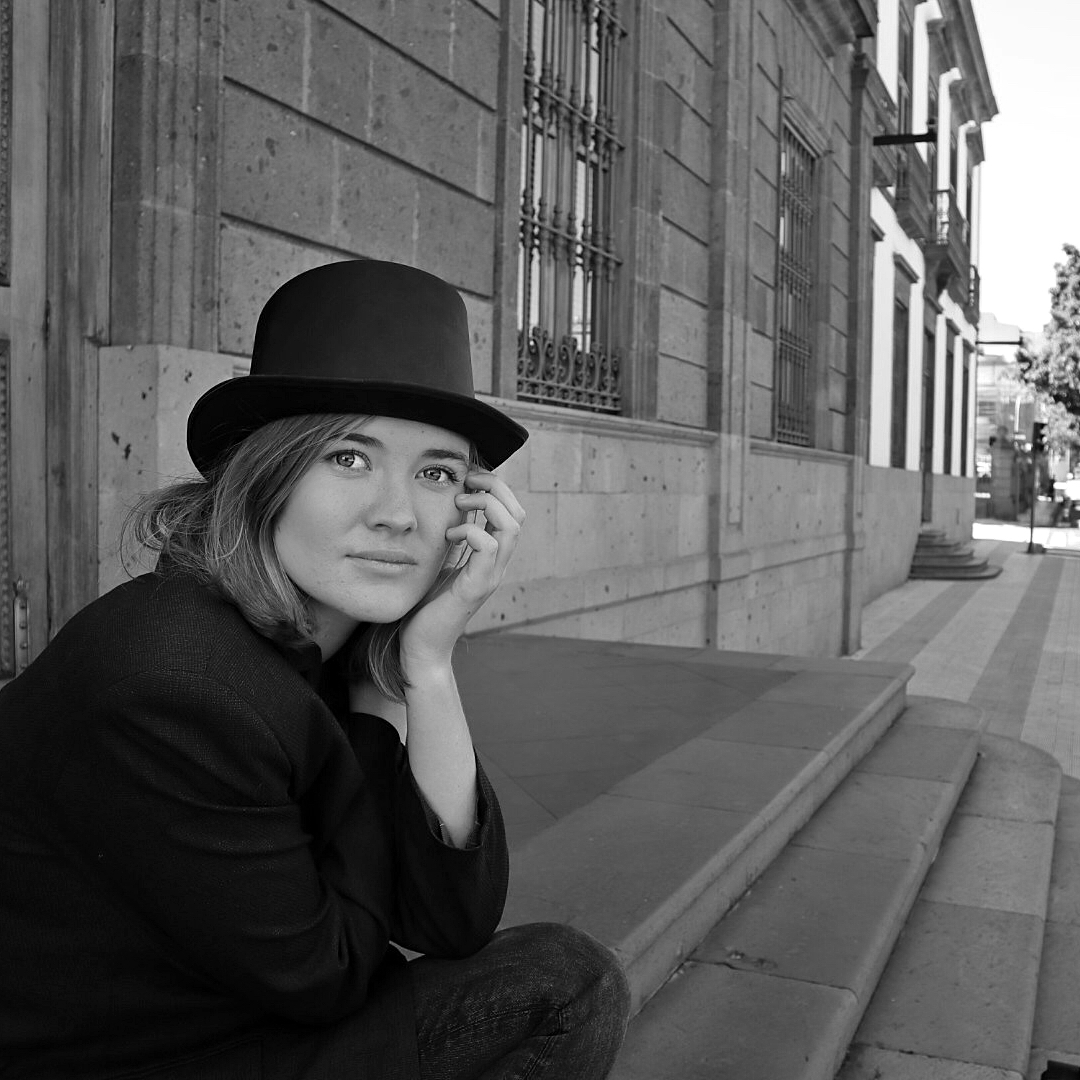 Biografía
Luna Keller es una joven cantautora que se crió en Tenerife, rodeada de música. Desde muy joven empezó a cantar entrando en el coro local cuando tenía 8 años y cantando con sus padres que actuaban como un dúo tocando covers. A los 14 años encontró su pasión por la composición y descubrió la guitarra como su instrumento preferido. Desde entonces siguió aprendiendo y escribiendo, sintiendo una conexión cada vez más profunda con su música.
En 2017 publicó su primera canción "Sunset", grabada con su padre en el estudio de su casa - desde entonces han grabado y publicado dos EP's completos ("First Steps" en 2018 y "Alice is in Love with the Mad Hatter" en 2019) y cinco sencillos colaborando con maravillosos músicos de todo el mundo como Bruce White (Peter Gabriel, U2, Coldplay, Adele...), Ralf Erkel (Haddaway) y Dave Mette (Laith Al-Deen, Philipp Poisel) y Uli Pfannmüller que mezcla todas sus canciones.
Sus canciones han sido bien recibidas desde el principio - las canciones de su EP First Steps fueron elegidas por el sello discográfico estadounidense BHW Music para su CD recopilatorio de 2018 'That Summer' (nominado a los IMAs), han sido utilizadas en un anuncio navideño de Starbucks en 2018, llegaron a la final del "Hollywood Songwriter Contest" y fueron nominadas para el American Songwriter Contest. Su canción "Burning House" llegó a las semifinales del Music City Songstar Award de 2018 en Nashville. Las canciones de su segundo EP "Alice is in Love with the Mad Hatter" fueron escuchadas más de 100.000 veces en Spotify y una de ellas fue incluida en la compilación "That Summer vol.2" de BHW Music. Su música también ha sido aclamada por grandes blogs como Where The Music Meets, Music To, No Deppression, Indie Music Central, Mobangles, MUSIC ALLNEW, Never Enough Music y más.
La compositora trilingüe también ha escrito e interpretado canciones para ocasiones especiales como el Día Internacional contra la Violencia hacia las Mujeres o el Día del Océano y el Medio Ambiente, que se celebró con el "Evento Mi Corazón late azul", presentado por la cadena de televisión de Internet 24-7tenerifetv.
Este año ha lanzado su primera colaboración con el cantautor inglés Eric Bay. Una balada y un dueto titulado "Midnight Queen". Su último trabajo "I'll Bring You Home" es el primer single de su próximo EP "Prophecies and Silver Linings" que saldrá a la venta a finales de este año.