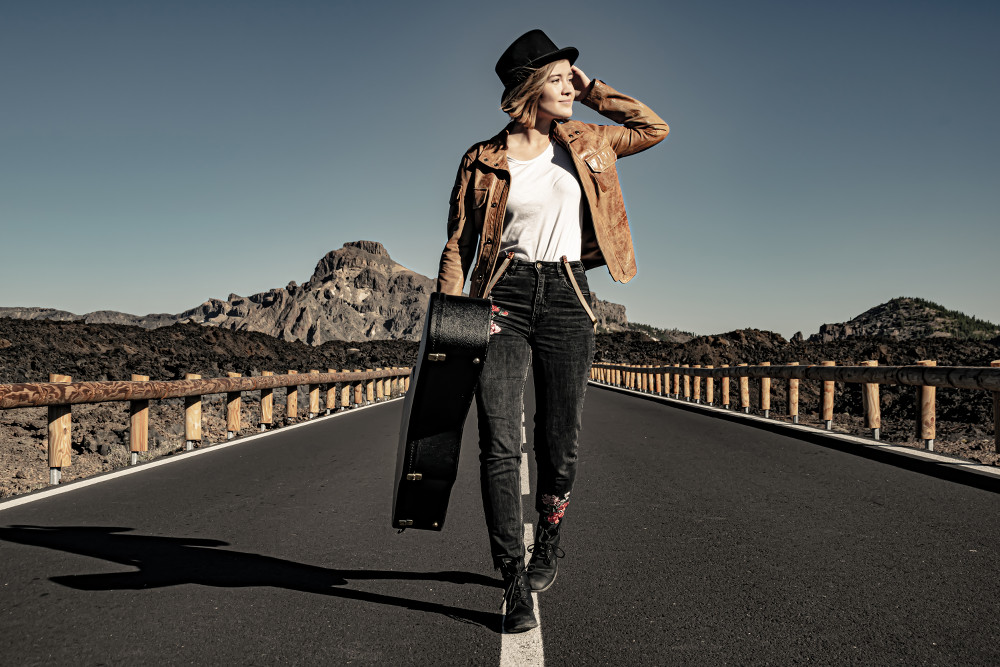 Hi! Thank you for visiting my page!
If you don't know me, I'm a young singer songwriter with a dream and passion for it.
I have a very musical family, so music was part of my life since I was small. I remember listening to my parents doing music when I was a little girl and singing along getting all the lyrics wrong. My dad (who is an amazing musician and helps me a lot) gave me the opportunity to try many instruments, but I must admit that as a child I didn't manage to stick with one for more than a year. But then it happened. I was thirteen when I picked up one of my dad's guitars and ...fell in love!
My dad "borrowed" me a guitar (and he told me it was mine after a year), and I strummed my first chord: E minor. About two days later I wrote my first song on the guitar called "I can play E minor" (ok, I admit that it was terrible, but fun)... and so I got started. Soon I discovered that I could write songs about other things than the chords I'm playing, and I started writing about things that happened in my life or I just told stories with my songs. My dad helped me to improve my guitar playing, I started practising every day and wrote lots of songs. My mum (who is a great singer and plays the piano beautifully) taught me more about how to use my voice properly. I have been singing in the choir with her since I was 8.
One day I sat in my room with my guitar, my fingers hurting after practicing, a song written on the paper in front of me and I knew... this is it! Maybe I knew before, but at this moment I realized that I found my true passion. My dad and I started recording songs and after one year I started to busk downtown on weekends.
Now I've played on some small stages and met some great musicians who inspired me, each of them in another way. I've chosen my way, and I love it in a way I can't describe, it truly makes me happy. I still have a long way to go, so thank you for joining me! Sharing my music with you is a pleasure!
Wanna be part of my Patreon family? Watch this video!