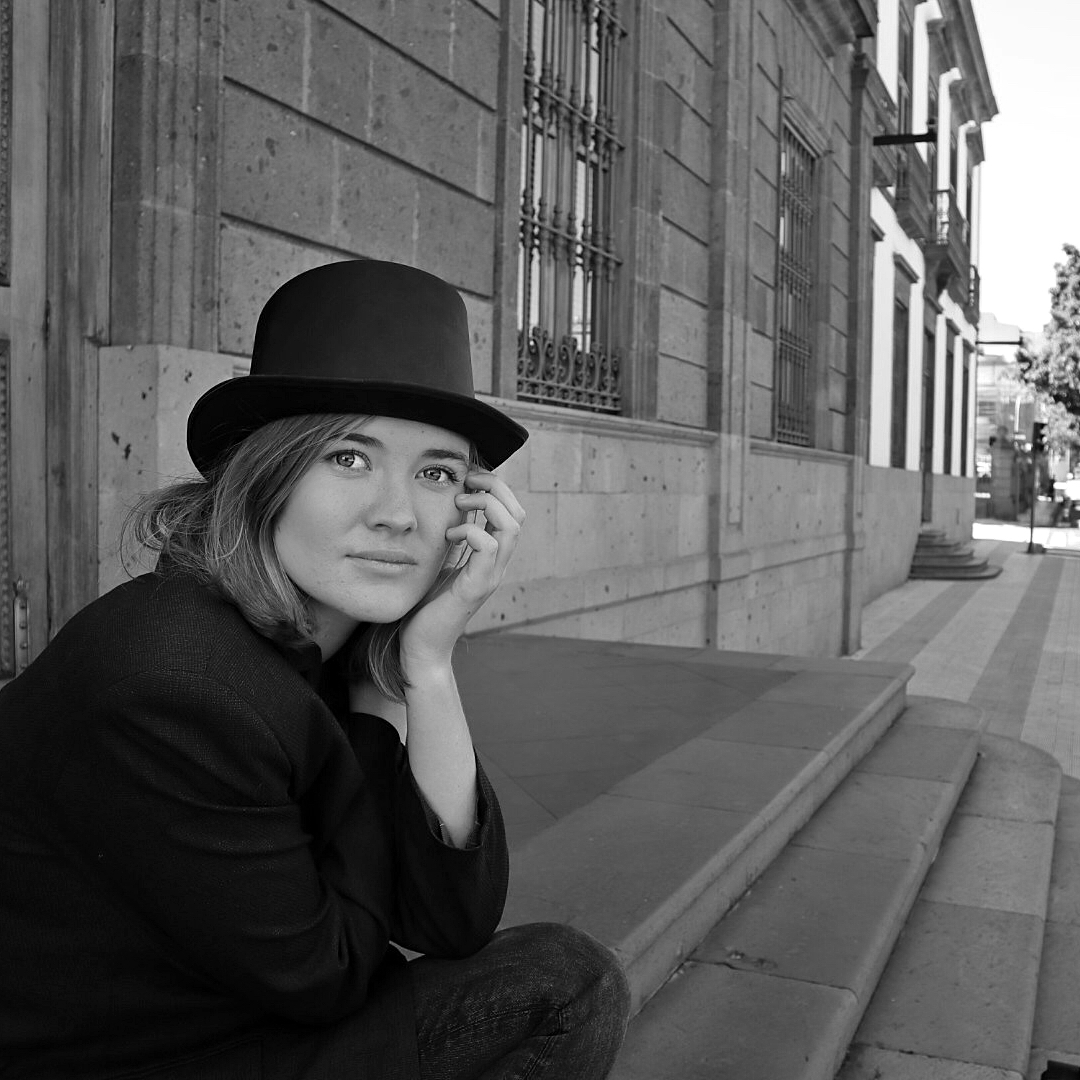 Luna Keller - Bio
Eighteen years old Luna Keller grew up in a very musical family – her father playing several instruments like guitar, bass and piano, her mother playing the piano and singing. She has been singing in the local choir with her mum since being 8 and started to try out all kind of instruments at more or less the same age. However, it took her five years to fall in love with the guitar, which she learned to play with the help of her father. She started soon to write her first songs on her new found favourite instrument. Since then she uses her music to express herself and to channel her feelings and emotions – and has found her true passion.
Luna started busking in her hometown on the sunny island of Tenerife and during a brief stay in Ireland and playing small stages and events. She has written and performed songs for special occasions like the International Day against Violence against Women or the Ocean and Environmental Day, that was celebrated with the "My Heart Beats Blue Event" hosted by the internet television station 24-7tenerifetv in June 2017.
A while ago, she started recording her first songs together with her dad in their home studio, collaborating with some amazing musicians such as Bruce White (Peter Gabriel, U2, Coldplay, Adele…), who plays the viola on her first released song, Sunset.
With Packing My Bags and Young Love, Luna released two more songs. Packing My Bags was well received and had been chosen by the US record label BHW Music for their 2018 compilation CD 'That Summer'", and it was also used in a Starbucks Christmas advertising in 2018..
Her next release Black and Blue made it into the finals of the Hollywood Songwriter Contest and was nominated for the American Songwriter Contest.
In July 2018 she released her next single Burning House. According to her this is a very personal song that means a lot as it's about a wildfire that lead to her evacuation from her home when she was 6. Burning House made it into the semifinals of the Music City Songstar Award 2018 in Nashville.
Later that year she released what she calls "the B side of Burning House" her song "I Try". For her this song is about the hope and courage you need to overcome fears and situations just as she had to after returning to an intact house in the middle of a burned down forest.
In November 2018 Luna released "I don't know where I'm going" the first single of her upcoming EP "Alice is in love with the mad hatter", inspired by the book "Alice in Wonderland" by Lewis Carroll. The second single "We are all mad here" came out in January 2019. This year she will release the full EP with exciting collaborations with musicians like the keyboard player Ralf Erkel (Haddaway) and Dave Mette (Laith Al-Deen, Philipp Poisel).
Apart from working in the studio with her dad, Luna has got the support of the well known producer Ulli Pfannmüller, who mixed all her songs so far and is a very important part of her team.
Next up for Luna is the roll out of her next EP "Alice is in love with the mad hatter". Again she was collaborating with some successful and experienced musicians such as keyboard player Ralf Erkel (Haddaway) and Dave Mette (Laith Al-Deen, Philipp Poisel). Three songs of the EP and two videos are already available on all services like Spotify or Youtube