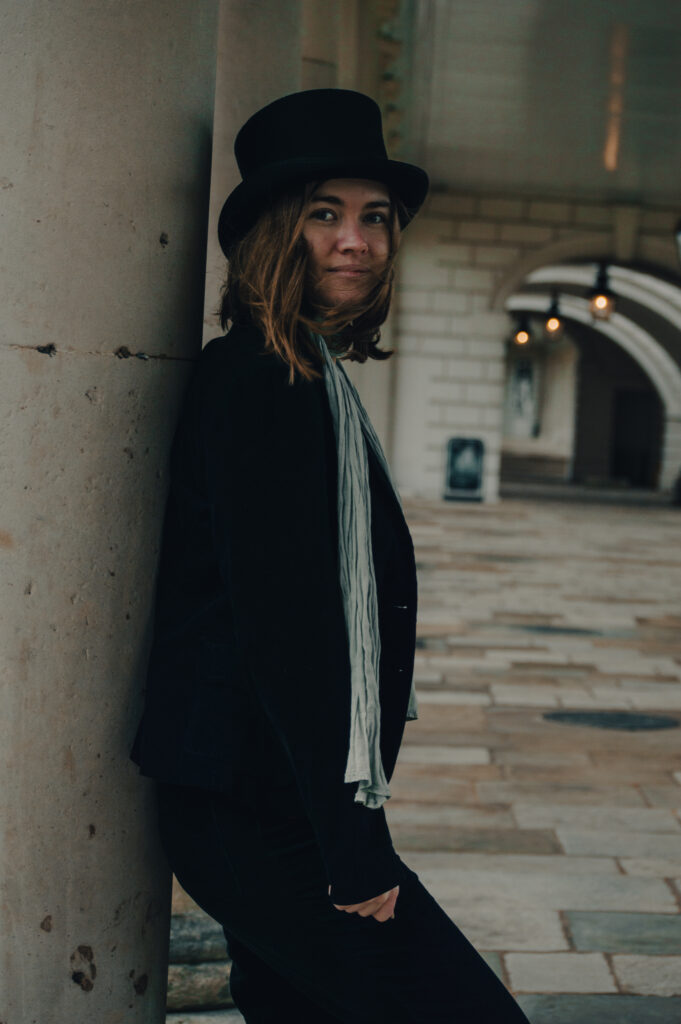 Growing up between two cultures and surrounded by music Luna Keller is a singer-songwriter with a unique perspective fueled by her curiosity and a deep connection to her emotions through songwriting.
Her family moved from Germany to Spain when she was just 6 months old. As a result she grew up far away from most of her family and traveling often from a young age. As a constant companion on her journey music kept finding ways to fascinate her. Starting with her parents singing and playing the guitar for her to fall asleep and taking her to concerts and eventually falling in love with songwriting. Through it she found a true connection to herself, going as far as calling her songs "friends" that help her process life.
With the help of her father and wonderful musicians from all over the world she's now turned that connection and passion for music into her live's pursuit. Since 2017 she released several singles, two EP's and her debut album "Prophecies and Silver Linings" (2022). She's also toured Europe extensively playing shows Sweden, Latvia, England, Ireland, Wales, Switzerland, The Netherlands and Germany. 
Her music is a blend of singer-songwriter, folk and pop often pushing the boundaries of those genres. Strong messages, honest lyrics and emotional vocals define Keller's sound.  
Her work has gained recognition internationally: Tracks from both of her EP's were chosen by the US record label BHW Music for two of their Summer compilation CD's (IMA nominated). She's been a finalist in the Hollywood Songwriter Contest, semifinalist in the Music City Songstar Award  and was nominated for the American Songwriter Contest.  Her music has been used in national ads (Starbucks), TV series (Still Breathing), films (My Southern Family Christmas), hundreds of Youtube videos and has been featured on radio stations (Radio Wigwam, BBC CWR, Indie Star Radio…) and music blogs (Where the Music Meets, Never Enough Music, Indie Music Center, No Depression…) from all over the world.
In 2022 Luna moved to Germany where she's working as a full time indie artist playing live shows, streaming on Twitch, writing songs and working on her next album to be released in the second half of 2023.