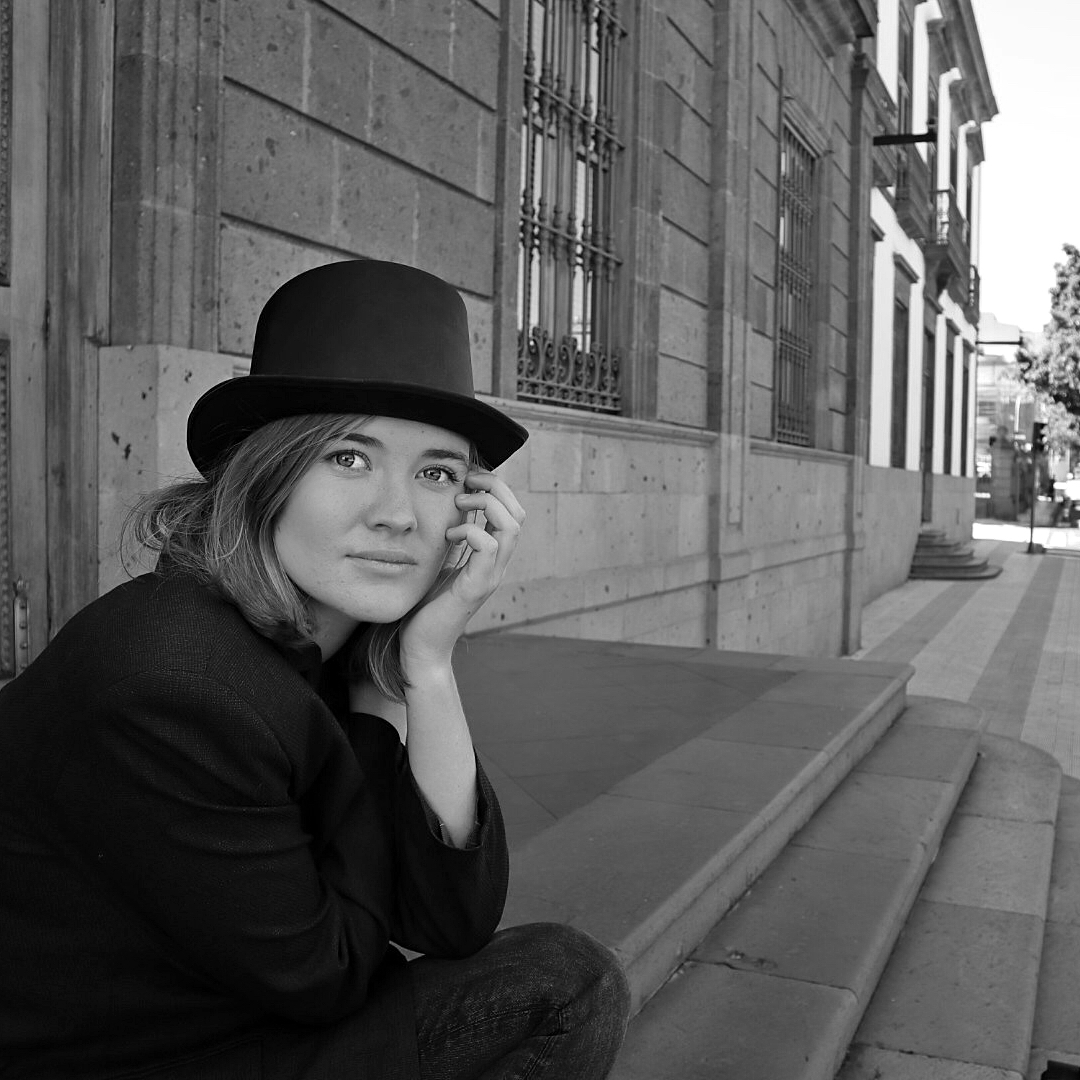 Luna Keller is young singer-songwriter that grew up in sunny Tenerife, in a very musical family. From a young age she started singing joining the local choir when she was 8 and singing with her parents that performed as a guitar based duo playing covers. When she was 14 she found her passion in songwriting and discovered the guitar as her instrument of choice. From then on she kept learning and writing, feeling a more and more deep connection with her music.
In 2017 she released her first song "Sunset" recorded with her father in their home studio - they have since recorded and released two full EP's ("First Steps" in 2018 and "Alice is in Love with the Mad Hatter" in 2019) and five singles expanding their team and collaborating with wonderful musicians from all over the world such as Bruce White (Peter Gabriel, U2, Coldplay, Adele…), Ralf Erkel (Haddaway) and Dave Mette (Laith Al-Deen, Philipp Poisel) and Uli Pfannmüller who mixes all of her songs.
Her songs have been well received right from start - tracks from her EP First Steps were chosen by the US record label BHW Music for their 2018 compilation CD 'That Summer (IMA nominated), have been used in a Starbucks Christmas advertising in 2018, made it into the finals of the Hollywood Songwriter Contest and were nominated for the American Songwriter Contest. Her song "Burning House" made it to the semifinals of the Music City Songstar Award 2018 in Nashville. The songs on her second EP "Alice is in Love with the Mad Hatter" were streamed over 100.000 times on Spotify and one of them made them onto BHW Music's "That Summer vol.2" compilation. Her music has also been acclaimed by great music blogs such as Where The Music Meets, Music To, No Deppression, Indie Music Central, Mobangles, MUSIC ALLNEW, Never Enough Music and more.
The trilingual songwriter has also written and performed songs for special occasions like the International Day against Violence against Women or the Ocean and Environmental Day, that was celebrated with the "My Heart Beats Blue Event" hosted by the internet television station 24-7tenerifetv.
This year she's released her first collaboration wit the english singer-songwriter Eric Bay. A ballad and duet titled "Midnight Queen". Her latest release "I'll Bring You Home" is the first single of her upcoming EP "Prophecies and Silver Linings" set to be released later this year.