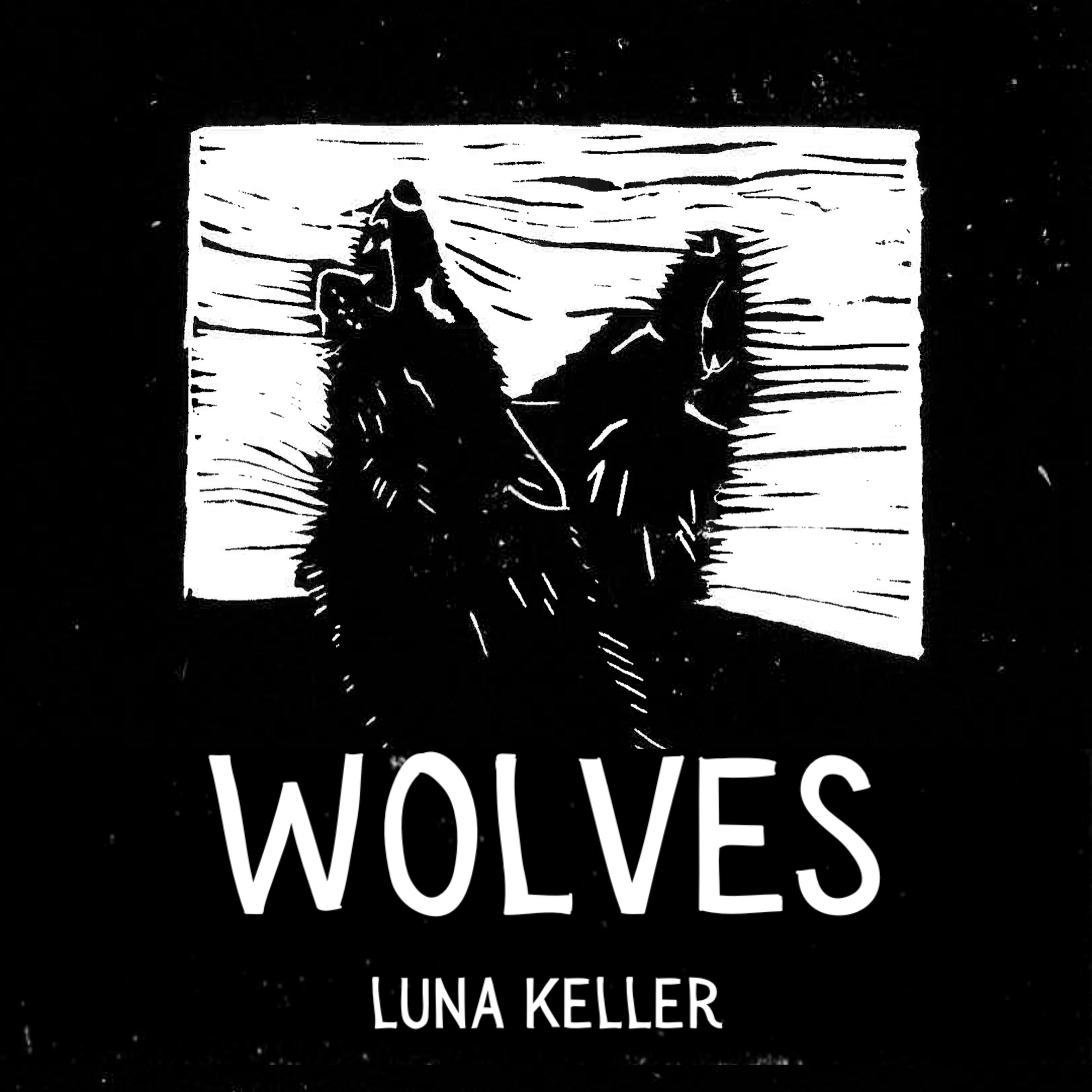 About Wolves
"Wolves" was a song I really needed to write after losing a dear friend. I wrote several songs before, but they were too angry or too sad and didn't really say what I wanted to say. To quote the lyrics "it is easy to be anger, easy to be pain, but you taught us to be stronger" - in the end it's about celebrating the time we had with gratitude, even when it's not always easy. 
This song is deeply connected to my Twitch community since that's where I met Alex and Lyca whom I wrote this song for. They were the most wonderful couple and spent a lot of time on streams supporting artists and bringing their warm and loving energy with them. When Lyca passed away last October we were devastated, I still remember getting the message from Alex and chatting with him on that day. He wanted to honor her in the community that she loved so much so we organized a virtual music festival for her. Lyca's favorite streamers came together to raise money for the Wild Spirit Wolf Sanctuary - since she loved Wolves. I played "Wolves" at that festival for the first time and it became a heavy but loved song since in my life shows. 
Sadly we lost Alex just a few months later, which is when I added the line "Hope he's howling next to you" to the song. I realized how much this song means not just to me, but also to my community and knew I wanted to record and release Wolves. It was important to me to involve my community who gave feedback throughout and helped me finance the production. I also wanted to involve people who knew Alex and Lyca in making the song: Kalden Berg, my good friend and "twitch sibling" who often had the couple in his stream is the singer you can hear towards the end of the song. The drums were played by Thomas Lavine, who also streamed on Twitch and who's music was loved by Alex and Lyca. Another fellow Twitch streamer, Alden Heckel, recorded the atmospheric guitar lines of the song. The cover art was made by Claudine Fraser a dear friend of the couple and loved member of Luna's Twitch family. The howls at the end were provided by the Wild Spirit Wolf Sanctuary. 
After recording some basis tracks with my dad (Roger Keller) in his home studio I put the producer hat on. I talked to everybody about my vision and put together the tracks they sent over. It was the first time I did this on my own and I quickly realized that I needed some support to do the song justice. So I reached out to Dominic Romano and he mixed and mastered Wolves.
Making this song was a real rollercoaster, it made me push my limits in many ways and I truly feel like I poured my heart into it - from the tears while singing it to the joy of collaborating with so many incredible people. I am really proud that we got to make this song and honor this wonderful couple. I hope it can bring comfort to others just like it did to me. 
Lyrics
Had a dream that you were running
Running with the wolves
And the light you were becoming
Starts fading into you
And everything around me
Turns into grey
As you slip away
All the love that you have given
All over the world
We know you wouldn't want it
To turn into hurt
But the void that you are leaving
Left us without words
This can't be how it works
Hope you're dancing with the wolves
Hope you're touching the sky
And wherever you are
We know you'll
We know you'll
Set the room alight
It is easy to be anger
Easy to be pain
But you taught us to be stronger
So we try to remain
In the memories and moments
You helped create
And celebrate your life
Hope you're dancing with the wolves
Hope you're touching the sky
And wherever you are
We know you'll
We know you'll
Set the room alight
Aaaaaaaaaaaaa (with the wolves)
Aaaaaaaaaaaaa (With the wolves)
Aaaaaaaaaaaaa (Had a dream that you were running With the wolves)
Aaaaaaaaaaaaa (Had a dream that you were running)
Hope you're dancing with the wolves
Hope you're touching the sky
Hope he's howling next to you
Hope he's there by your side
And wherever you are
We know you'll
We know you'll
Set the room alight
What the press says:
Luna can easily fit in with the likes of The Civil Wars, Iron & Wine, or even acts like Bon Iver, Kodaline, or Birdy.
Underrated Fresh Artists
"Wolves" is deeply moving. On top of the emotional lyrics, the singer stirs the listener with her chilling yet warm vocals.
Aipate
A introdução pungente, melancólica e singela simultaneamente, é devidamente arrebatada por um vocal de proporções épicas, alternando sofreguidão emocional e técnica em intentos de grande excelência.
Music for all
The band is on point, and with atmospheric backing vocals it stays connected to recent works in indie folk.  That exotic tweak had us hearing it like Phoebe Bridgers was produced by Lord Huron. 
The Wild Is Calling
The uber-talented indie singer/songwriter Luna Keller continues to grow and mature in her sound as she let's her heart and soul connect with the world.
Wolf In A Suit
... in terms of sheer beauty "Wolves" can easily be talked about in the same sentence with the very best the worldwide folk scene has to offer.
IT'S ALL INDIE
It's a well-written and well-produced single, flitting between emotions of grief and acceptance, love and loss, all while creating a cohesive sound. Listeners should run (with wolves if they can find them) to go listen to it.
Music Is To Blame
Luna Keller's lyricism and vocals are extraordinary within this song. The rawness of the song is something that makes this piece so stunning, from the lyrics to the instrumentation, the arrangement and the mixing techniques bring the piece together into a tribute that is nothing less than flawless.
TJPL NEWS
This heartfelt song finds Luna beautifully showcasing her gorgeous, expressive vocals and enchanting harmonies atop intricate guitar riffs which are seamlessly intertwined with steady drum patterns and subtle piano keys, creating an overall warm, melancholic atmosphere perfect for an introspective day home alone.
Ceasar Live N Loud
Auch hier können wir Luna Keller's großartige Stimme, welche diese Thematik mehr als authentisch vertont, nur noch einmal loben.
Berlin on Air
Discover the details!
Available as high quality WAV download.
If you are listening through a great audio system, then this is for you! My music is recorded and mastered to the highest level to please the ears of HiFi enthusiasts.
To discover all the details you will find an uncompressed version in CD quality in my online shop.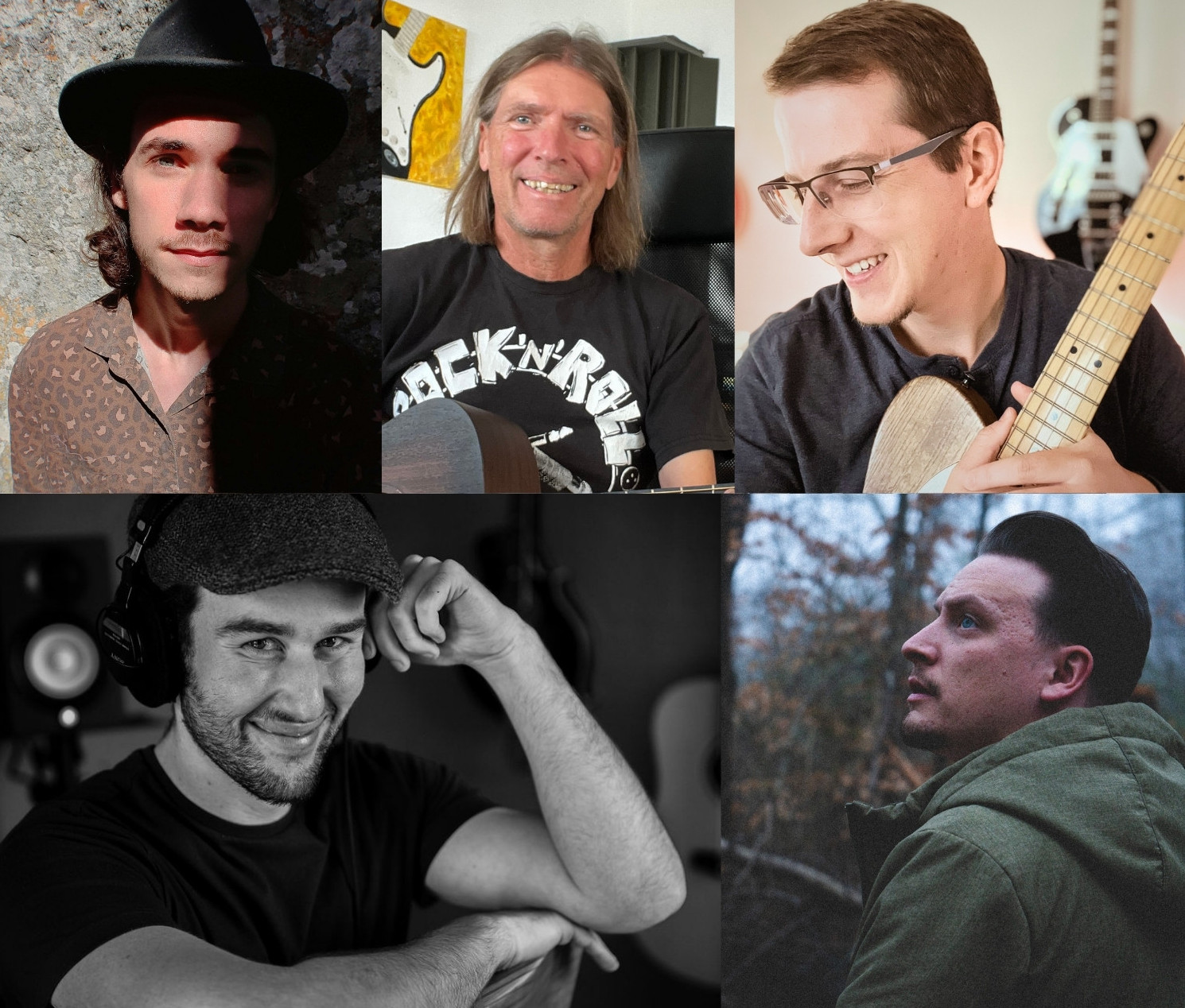 Credits
Lyrics and music by Luna Keller
Vocals - Luna Keller, Kalden Berg
Guitars - Luna Keller, Roger Keller, Alden Heckel
Piano and Bass - Roger Keller
Drums - Thomas Lavine
Mixed and Mastered by - Dominic Romano
Cover by - Claudine Fraser
Produced by Luna Keller