New EP - Alice is in Love with the Mad Hatter - Released 15.11.2019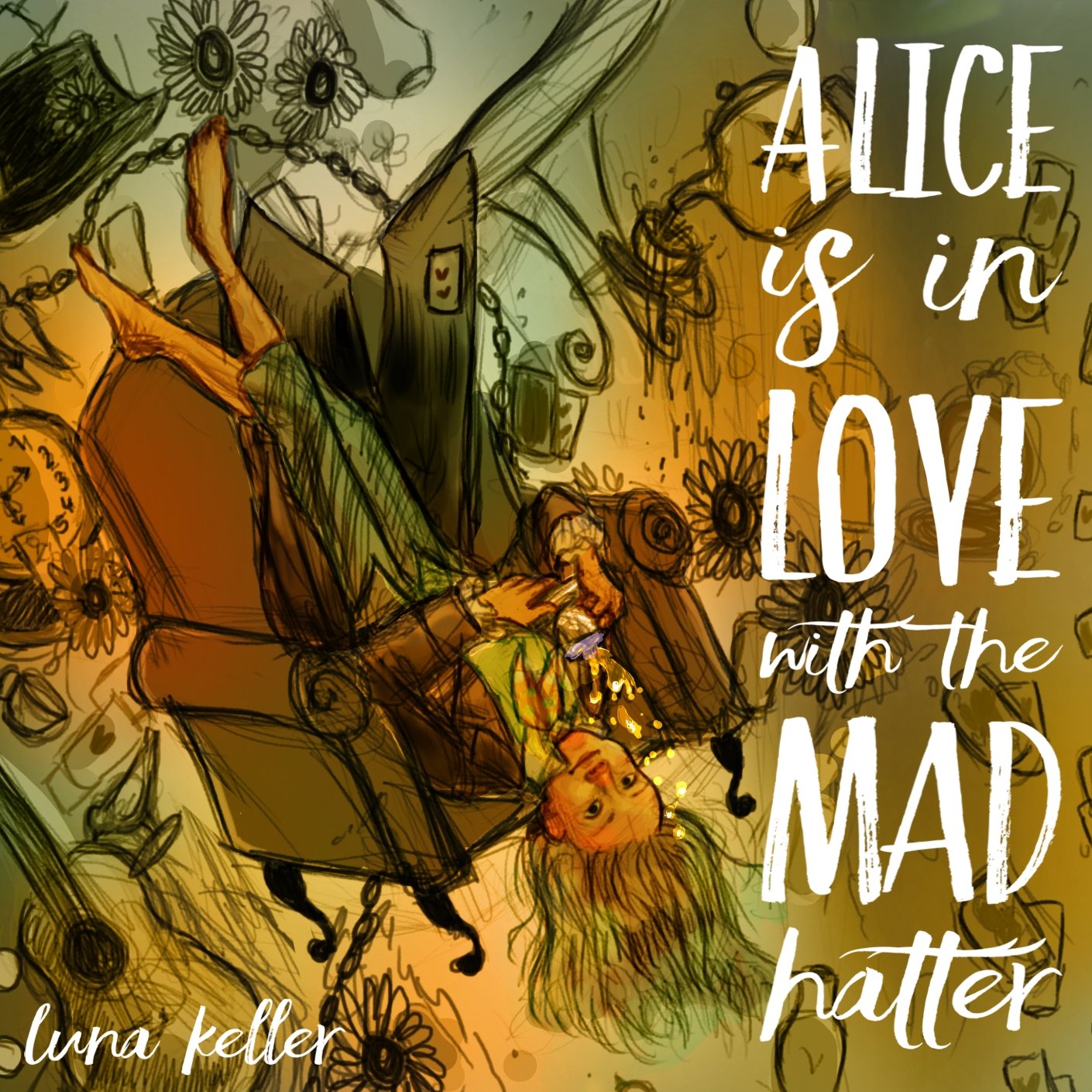 Click on track name for details about the song
Luna Keller releases her new EP "Alice is in Love With the Mad Hatter" - full of madness, emotion and strong messages.
The 18 year old singer-songwriter Luna Keller from Tenerife released her second EP "Alice is in Love with the Mad Hatter" on Friday the 15th of November. The EP includes five songs that have a unique approach to the playful world of Alice in Wonderland. The project is inspired by the books applying their messages to our modern world. 
The young songwriter has been working on the EP for over a year while collaborating with wonderful musicians such as Ralf Erkel (keyboards), Dave Mette (drums) and Uli Pfannmüller (producer and mixer). The vocal and guitar tracks where all recorded in her home studio alongside with her father, Roger Keller, who's supporting her in her career. Regarding her inspiration Luna Keller said: "I've always been fascinated by the deep messages behind Alice's adventures in Wonderland. In this EP every song is based on one of those messages: "We are all Mad Here" speaks of tolerance and the celebration of diversity, "I don't know where I'm going" reminds us that the way can be our home and uncertainty is a gate to discovery, "Alice is in Love With the Mad Hatter" celebrates a healthy relationship with our inner child…" 
"Alice is in Love with the Mad Hatter" is more than just an EP. It's a concept that creates a new perspective where love, diversity, tolerance and confidence are celebrated in a time, where our reality is very different. It's a colorful project full of joy, that invites us to sing along and join the young artist on a pleasant journey through the rabbit hole.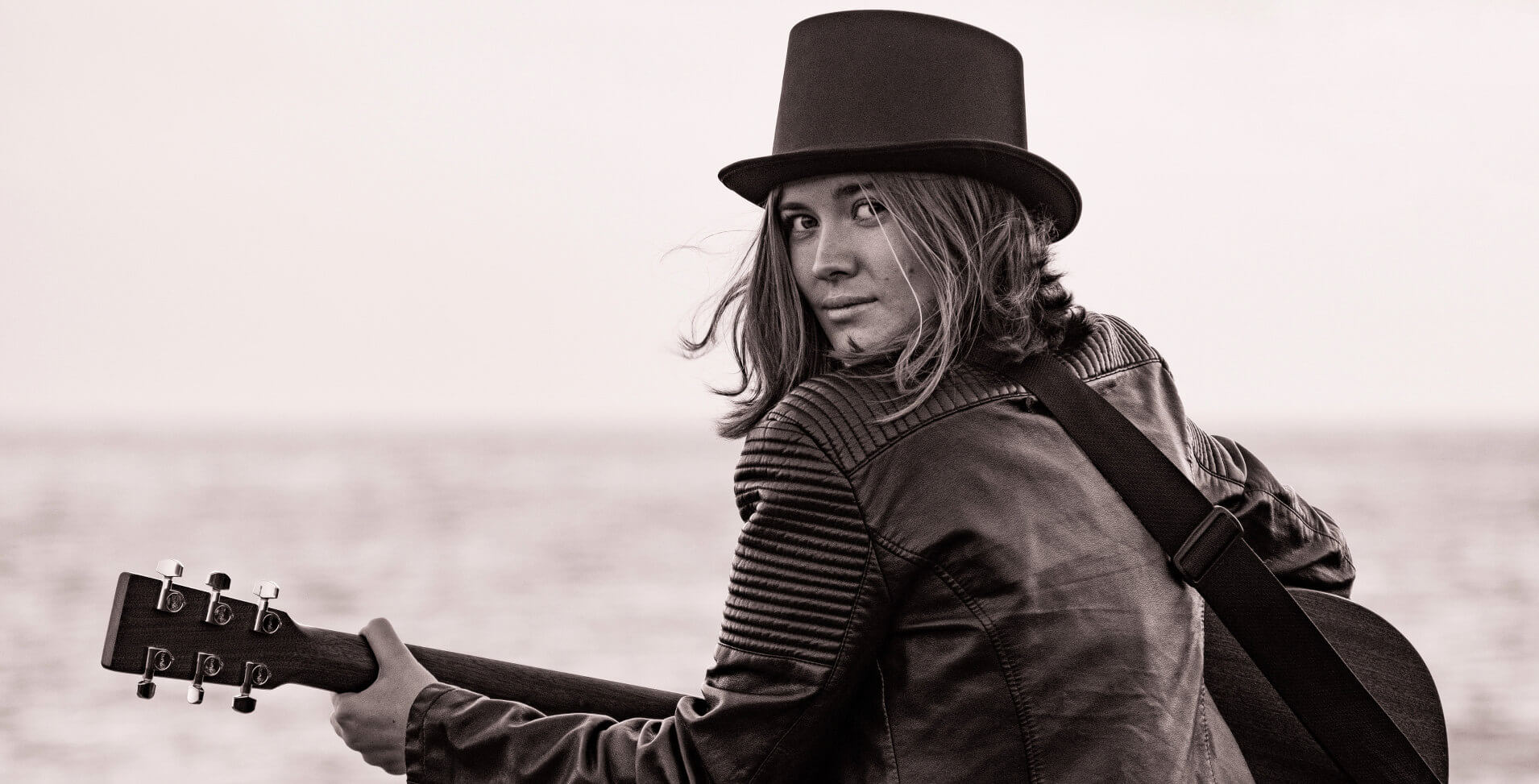 Luna Keller is a singer-songwriter who grew up in a very musical family (both her parents play at least one instrument). When she was 14 after trying out many instruments she fell in love with the guitar and discovered songwriting as a way to express her feelings and to tell stories. Soon she started to busk in her Spanish hometown and (with the support of her dad) recording her own songs.
She has played on several local and international stages and worked with amazing musicians like Uli Pfannmüller who has mixed all her songs so far and Bruce White who has played viola on two of her songs. Luna has released two EPs titled "First Steps"(2017) and "Alice is in Love with the Mad Hatter" (2019) and several singles. She's been a nominee and finalist in several songwriting awards like the "City of Music Songstar Awards" and the "Hollywood Songwriting Contest". Luna is full of passion for her music and is already working on her next exciting projects.
When Luna Picks up her guitar and starts to sing, its like they are both in a forever love affair, a marriage that is sure to last for a long time.
Mark Joseph Berthmark for FOLKS AND STROKES
Luna Keller could be a household name someday!
Phil Shaw for MUSICTO
'Luna Keller is a "once in a generation voice." She has Lara Nyro's range and aptitude for whimsy combined with the smooth, soothing reassurance of Norah Jones.'
East Portland Blog
"Packing My Bags" is an elegantly stylized folk-rock ballad that you wouldn't necessarily expect to find in what has been a fairly quiet year for the genre.
No Depression
I couldn't really make up my mind whether or not Keller reminds me more of Dean Ween or Bob Dylan.
Michael Rand for mobangles
Images
Right click to download high res versions of the images