New Single - I'll bring you home - Release 15.05.2020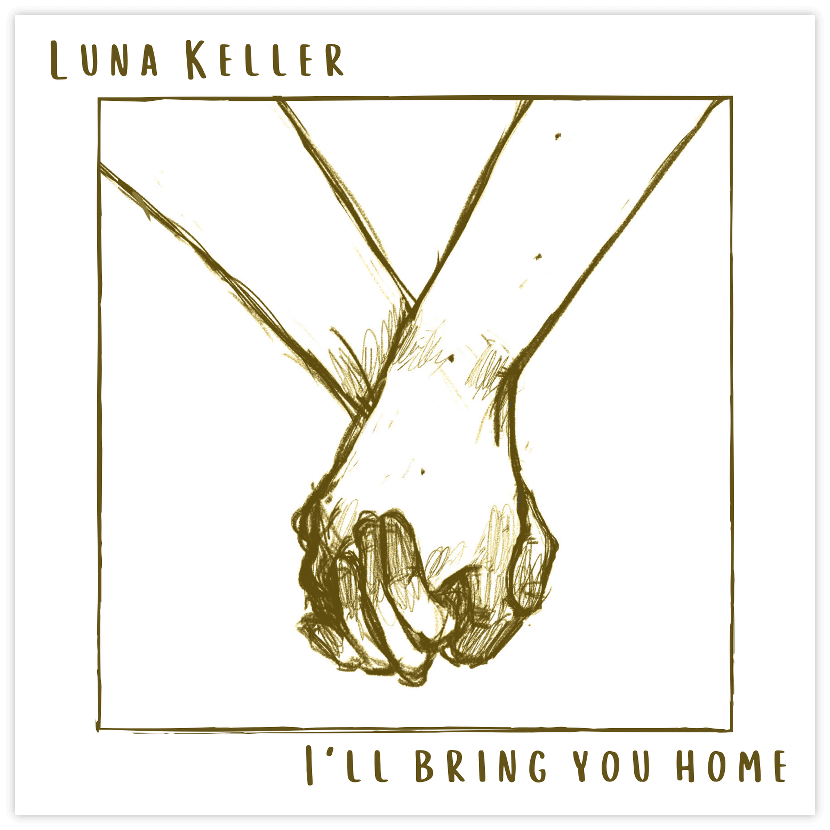 Don't hesitate to contact me, if you need any additional information:
info@lunakeller.com
Luna Keller releases the catchy and heartfelt song "I'll Bring You Home", the first single of her upcoming EP "Prophecies and Silver Linings".
The 19 year old singer-songwriter Luna Keller from Tenerife released "I'll Bring You Home" on the 15th of May 2020. She wrote the song a few years ago influenced by her time in Ireland where she fell in love with folk as a genre. About the meaning of the song the young musician comments "It's a song for the people I love, I'm grateful to have them in my life and through this song I'm reminding them that I will always be there fo them".
Therefore it couldn't be more fitting that the song features her mother singing backing vocals, her father playing the guitar, and two of her fathers best friends on drums and mixing the track. "Ever since I started making music I've had the support of my wonderful family and our friends and it felt great to record this song with them". Apart from the deeply loving and personal connection Luna has with the song, it has also accompanied her in her live gigs and now live streams. "I like to encourage people to sing along while looking at or thinking of their loved ones. There's always a wonderful energy in the room when I play it. I always end my livestreams with this song 'cause it feels like some love and appreciation towards the people around us, is the best message to send out right now. We need to be there for each other". This has made "I'll Bring You Home" the most requested and expected song in Luna's fanbase.
"I'll Bring You Home" is a song that brings people together and reminds us that we aren't alone. We're loved and it will be ok. It sets the tone for the "Prophecies and Silver Linings" EP, inspired by what Keller calls "becoming an adult". The EP is filled with the things she realized in these exciting years of her live, starting with the importance of being there for the people you love.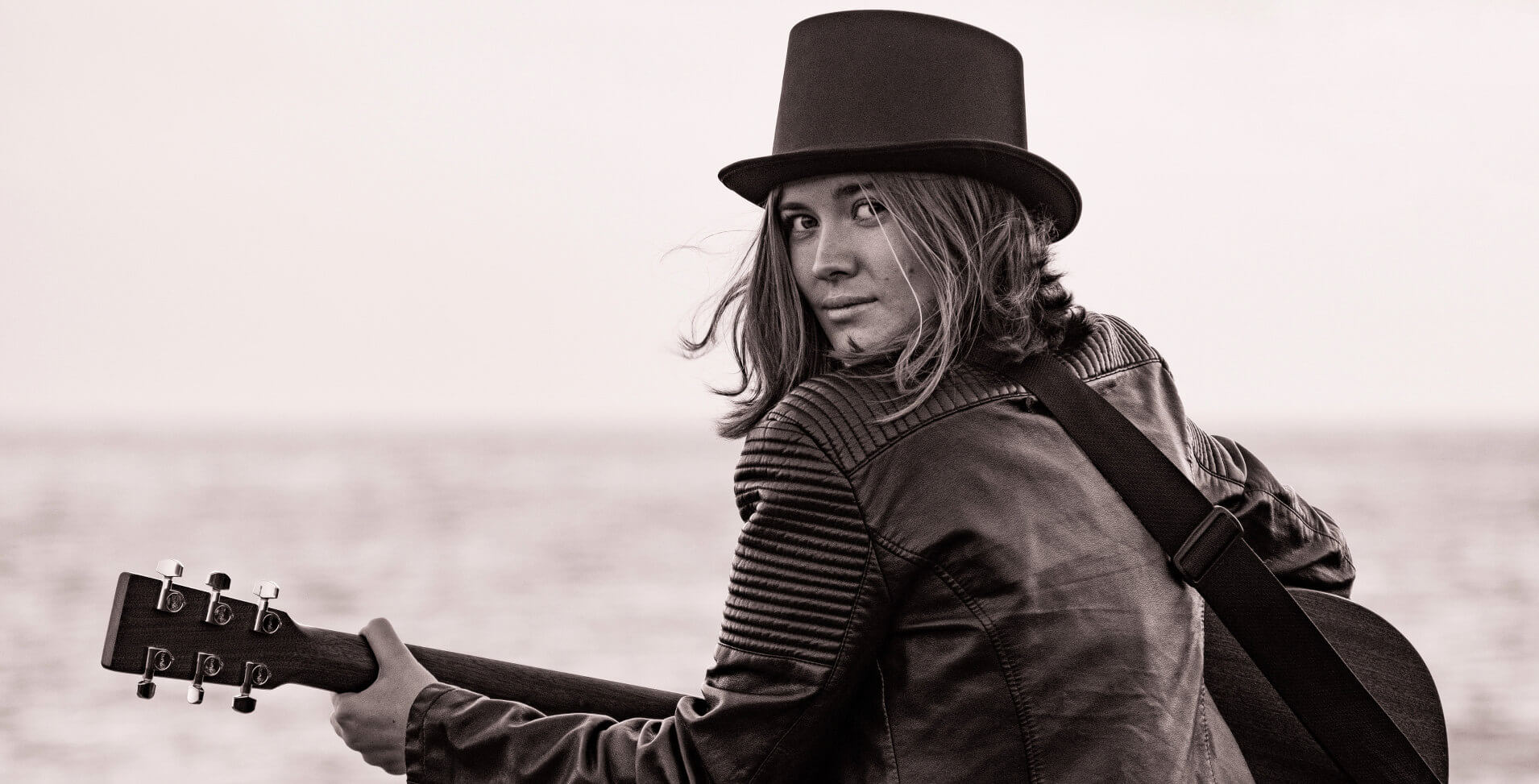 Luna Keller is a singer-songwriter who grew up in a very musical family (both her parents play at least one instrument). When she was 14 after trying out many instruments she fell in love with the guitar and discovered songwriting as a way to express her feelings and to tell stories. Soon she started to busk in her Spanish hometown and (with the support of her dad) recording her own songs.
She has played on several local and international stages and worked with amazing musicians like Uli Pfannmüller who has mixed all her songs so far and Bruce White who has played viola on two of her songs. Luna has released two EPs titled "First Steps"(2017) and "Alice is in Love with the Mad Hatter" (2019) and several singles. She's been a nominee and finalist in several songwriting awards like the "City of Music Songstar Awards" and the "Hollywood Songwriting Contest". Luna is full of passion for her music and is already working on her next exciting projects.
- 'Burning House' and 'Black and Blue' synced for the South African TV series Still Breathing
- iTunes chart entries in Germany, Japan, Ireland, South Korea, UK, Spain, Australia, South Africa with her songs Sunset, Black and Blue, Packing my bags, Alice is in Love with the Mad Hatter and I don't know where I'm going
- Her song 'Packing my Bags' has been chosen by Starbucks for their 2018/19 Christmas video campaign in Spain
- Her song 'Burning House' reached the finals at the Music City Songstar competition in Nashville
Luna Keller stole our hearts with her new single "I'll Bring You Home" off her upcoming EP "Prophecies and Silver Linings". (Mai 2020)
Cheers To The Vikings
Luna Keller combines a refreshing instinct for pop melody with a welcome note on the resilience of human connection. (Mai 2020)
Chilfiltr
In Conversation with Luna Keller - April 2020
Independent Music Discovery
There's something irresistible about Luna Keller - Indie Artist of the Month (March 2020)
Never Enough Music 
When Luna Picks up her guitar and starts to sing, its like they are both in a forever love affair, a marriage that is sure to last for a long time.
Mark Joseph Berthmark for FOLKS AND STROKES
Luna Keller could be a household name someday!
Phil Shaw for MUSICTO
'Luna Keller is a "once in a generation voice." She has Lara Nyro's range and aptitude for whimsy combined with the smooth, soothing reassurance of Norah Jones.'
East Portland Blog
"Packing My Bags" is an elegantly stylized folk-rock ballad that you wouldn't necessarily expect to find in what has been a fairly quiet year for the genre.
No Depression
I couldn't really make up my mind whether or not Keller reminds me more of Dean Ween or Bob Dylan.
Michael Rand for mobangles
Images
Right click to download high res versions of the images